Who are we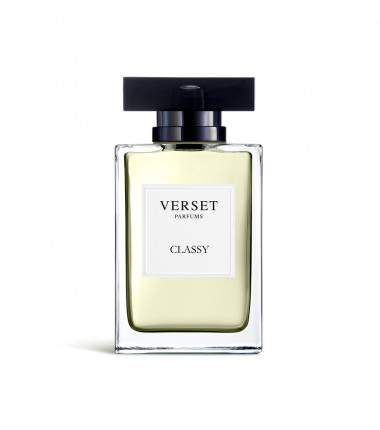 We are a brand exclusively made and manufactured for pharmacies.
Our founder is a pharmaceutical doctor, with over 30 years experience in the perfume and cosmetics sector.
This project began with the wish to be able to offer our clients perfumes developed to the highest standards in quality at a competitive price.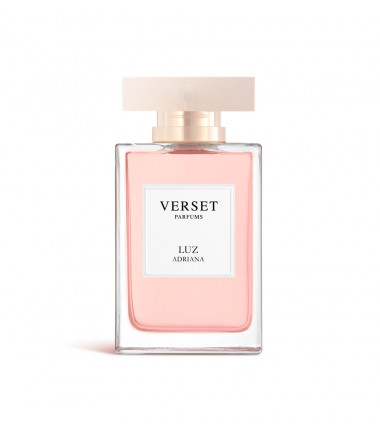 Year after year, Verset Parfums counts on the collaboration of internationally recognised, expert perfumers. This means having the best raw materials for developing their creations.
Our own manufacturing means that safety in all processes is 100% guaranteed, and that compliance with the rigorous health and safety controls allows us to hold the certificate of IFRA European regulation.
Our presence in pharmacies on an international level makes us a leading company in production and distribution of premium quality perfumes.
Our collection
The Verset perfume collection is inspired by the main olfactory families. Each fragrance is created with an exquisite, evocative formula, that makes them deliciately timeless.
Discover the 3 sizes in which our essences are available.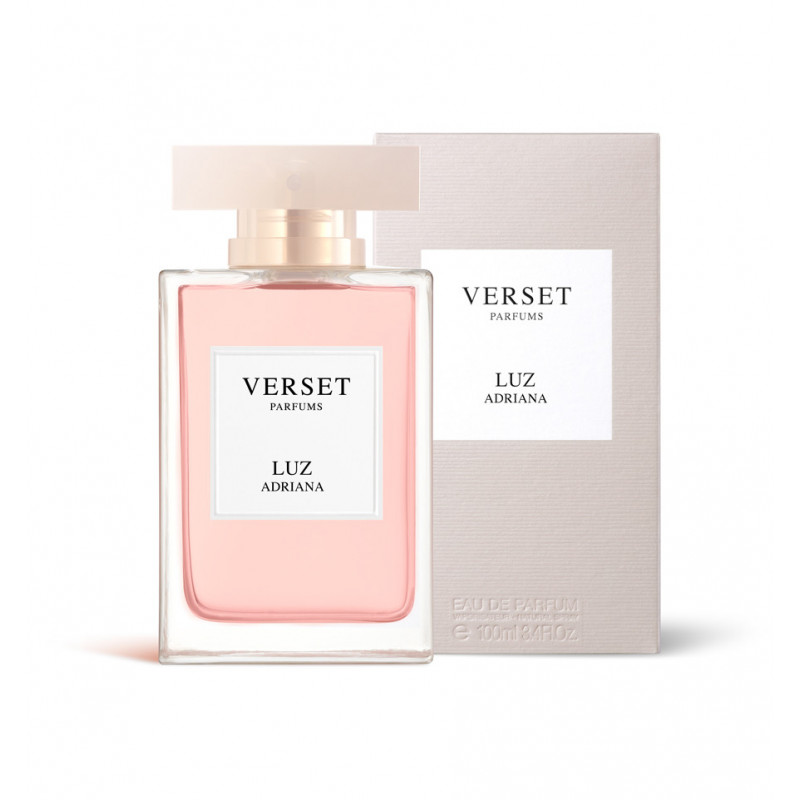 100ml
A classic to keep at home.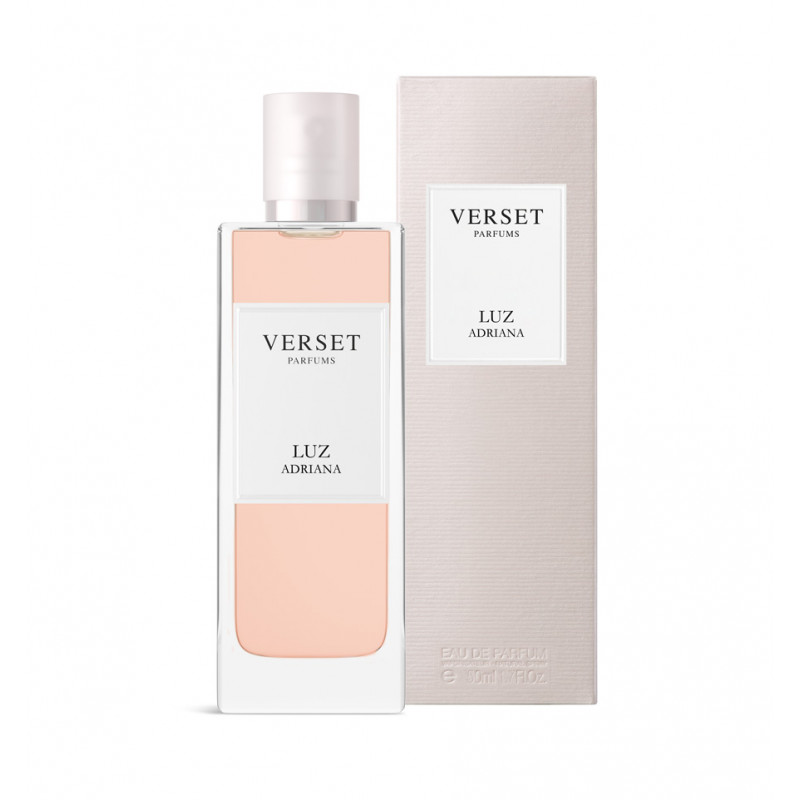 50ml
A new size that is bound to be a great success.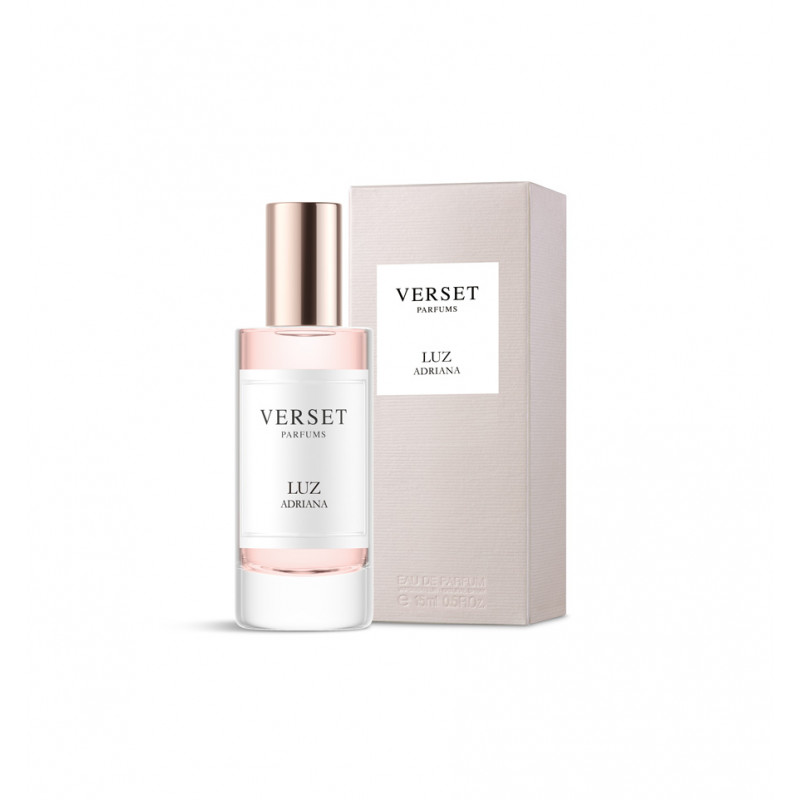 15ml
The perfect choice to carry in your bag or toiletry bag.
Sales support
Become a Verset client and we will send you all the promotional material you will need to get more sales. Furthermore, we will advise you every step of the way on how to boost your pharmacy's income.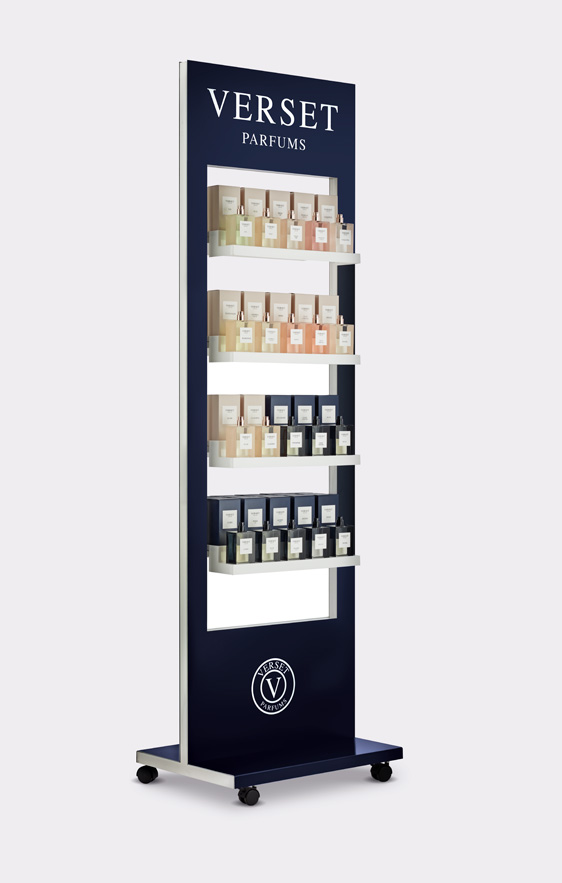 Standing display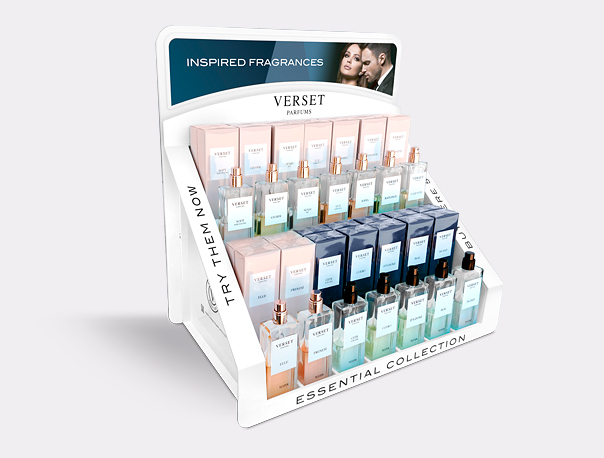 Tabletop display 14 slots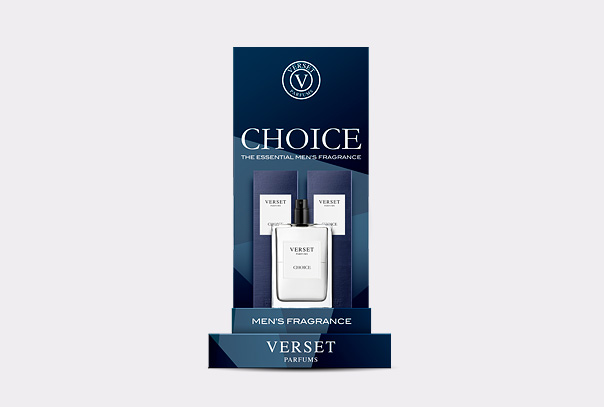 Active Men Display